The Global Covenant of Mayors Online Training Course is designed for mayors, city sustainability officers, environmental policy advisors and city climate planning professionals.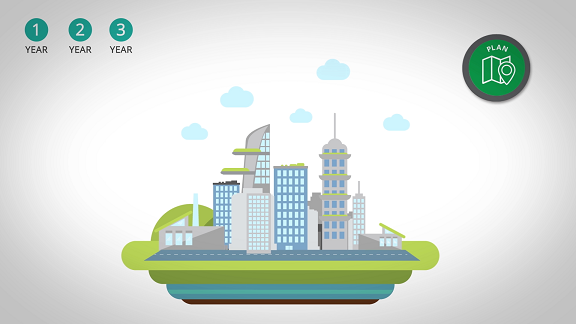 WRI and the Global Covenant of Mayors collaborated to create the Global Covenant of Mayors Online Training Course. This self-paced e-learning provides an overview of the tools and resources for the Global Covenant of Mayors, a global coalition of mayors and city leaders committed to sustainable local climate action. The Covenant establishes a common platform to capture the impact of cities' collective actions through standardized measurement of emissions and climate risk, and consistent, public reporting of their efforts. To develop greenhouse gas inventories, cities use the Global Protocol for Community-Scale Greenhouse Gas Emissions Inventories (GPC).
The ten-module course includes interactive exercises, infographics, maps, graphs and resources for learning about the Global Covenant of Mayors. Lessons provide foundational knowledge for getting started with GHG inventories, setting mitigation targets and developing climate action plans. The course also provides ample opportunities for users to apply material through practice exercises with real-time feedback that motivates and reinforces learning.
Course enrollees and expect to learn about:
How to get started developing a GPC compliant greenhouse gas inventory
Reporting greenhouse gas targets
Good practices for developing community-scale climate action plan
How to improve urban resilience and create a climate adaptation plan