Wee Kean Fong
Senior Associate, Climate Program, WRI China
wkfong@wri.org | +86 10 6416 5697 ext. 27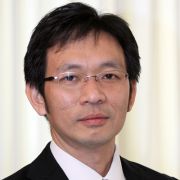 Dr. Wee Kean Fong is a Senior Associate at WRI who leads the GHG Protocol for Cities as part of the broader effort to promote data-driven city climate actions. His team convenes cities to set ambitious emissions reduction targets, plan and implement transformative actions, and measure greenhouse gas performance consistently and transparently using standardized methodologies.
From 2001 to 2014, Fong led a partnership with C40 Cities, ICLEI, World Bank, UN-Habitat and UNEP to develop the Global Protocol for Community-Scale Greenhouse Gas Emission Inventories (GPC). The GPC provides a standardized framework to enable cities measure, report, and track greenhouse gas emissions consistently and comprehensively. Currently more than 600 cities globally have committed to use it for measuring and reporting their greenhouse gas emissions.
In 2015, Fong partnered with UN-HABITAT to develop the Guiding Principles for City Climate Action Planning to guide cities develop and implement credible climate action plans.
In China, Fong is the WRI China Climate Program Lead. He and his team offer support to provinces and cities on emission peaking roadmap analyses and city climate action planning. In 2013, he convened a partnership with Chinese Academy of Social Sciences and several other organizations to develop a greenhouse gas accounting tool for Chinese cities. Currently it is the most widely used open-source city greenhouse gas accounting tool in China.
Fong has vast project experience around the world. Over the last 20 years, he has been involved in numerous projects in many developing countries, including Brazil, China, Ethiopia, India, Malaysia, Mexico, and others.