David Burns
Senior Associate, Greenhouse Gas Protocol, World Resources Institute
David is a Senior Associate with the Greenhouse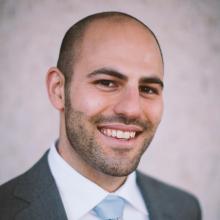 Gas Protocol, focused on strategy development and external stakeholder engagement. He also serves as WRI's Natural Climate Solutions Policy Lead. Based in the Climate Program but working closely with experts across the organization, he supports WRI's engagement with key stakeholders and initiatives working on Nature-based Solutions and carbon markets, guides relevant research, and coordinates communications on the use of nature to enhance climate ambition.
Prior to joining WRI, David served as a Senior Manager with the National Wildlife Federation, where his work centered on eliminating deforestation and human rights abuses from the production of globally traded agricultural commodities like palm oil, soy, and cattle products. He previously consulted for the World Bank and Climate Focus, specializing in REDD+, carbon markets, and land-use policy.
David holds a Master of Environmental Management from the Yale School of Forestry (now Yale School of the Environment) and a B.A. from Bates College. He is based in Washington, DC.