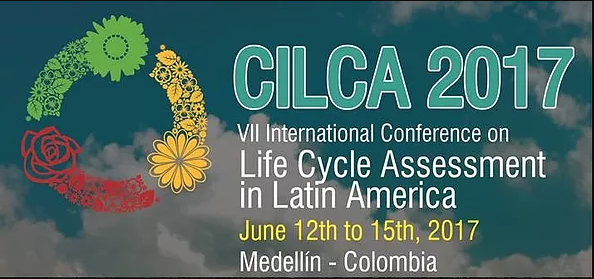 12-15 June, 2017
Medellin, Colombia
The VII International Conference of Life Cycle Analysis in Latin America (CILCA for its initials in Spanish), is an international forum to share experiences about life cycle thinking where methodological tools are involved with Life Cycle Analysis (ACV for its initials in Spanish); it's highly recognized on an international level and applied for different activities concerning sustainability such as carbon footprint, water footprint, Eco design, Green marketing, sustainable purchases and environmental product declarations, among others.
CILCA is a biannual event which takes place in different Latin American countries and gathers experts and interested people around the world. The first conference was held in 2005 in San José de Costa Rica and from there it has followed a very successful journey that includes Sao Paulo (Brazil) in 2007, Pucón (Chile) in 2009, Coatzacoalcos (Mexico) in 2011, Mendoza (Argentina) in 2013 and Lima (Peru) in 2015.
CILCA has been constituted as one of the most significant and important events in terms of Life Cycle Analysis for the whole Iberoamerican region by making continuous work since 2003 with a bigger number of assistants each year.
The main topic of CILCA 2017 will be "Life Cycle contribution to sustainability goals", this because life cycle thinking is a tool that can contribute to the sustainability goals defined by the United Nations and investigators around the world are invited to share the results of their work in life cycle as contributions to these goals.
Indicate you participation here.