Sarah Huckins
Communications Manager, Greenhouse Gas Protocol, World Resources Institute
sarah.huckins@wri.org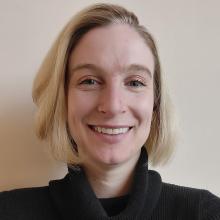 Sarah Huckins is a Communications Manager in the Climate Program. Sarah works on WRI's Greenhouse Gas Protocol and executes impactful communication strategies to help companies and organizations worldwide measure and report their greenhouse gas emissions.
Sarah has spent her career working on environmental issues across sectors, with experience at US Water Alliance, EcoPeace Middle East, and Patagonia. Sarah holds an M.A. in Strategic Communication from American University and a B.A. in International Relations from Connecticut College.
Sarah lives in Washington, D.C., and enjoys cooking, exploring the area's bike paths and spending time with her cat Ruby.