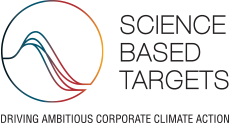 Thursday, 3 August 2017, 10:00 AM – 11:30 AM CDT (Time suitable for North America)
Friday, 4 August 2017, 10:00 AM - 11:30 AM JST (Time suitable for Asia)
WWF will host a consultative webinar on updated decarbonization pathways for the transport sector in the Sectoral Decarbonization Approach (SDA).  The webinar will build on the Science Based Targets initiative´s aim to expand and refine the SDA method and tool for critical sectors that can significantly contribute to reducing emissions for a well-below 2°C world.
The webinar will cover the following topics:
An introduction to the Science Based Targets initiative and the transport project
Transport decarbozation pathways in a 2°C (2DS) and Beyond 2°C (WB2DS) world
Methodological choices on GHG accounting and GHG target-setting
Companies and other stakeholders are invited to register by filling out this form. For further information please contact Paola Delgado (pdelgado@wwfmex.org). A summary and a survey will be published in the SBTi website late July to comment on.
Please visit our website regularly and consult our e-newsletter to stay tuned on this and other SBTi sector developments.
You can learn more about this project by visiting our webpages on the SDA.