Fox television hit '24' and the Los Angeles Clippers are both using WRI's GHG Protocol to help offset emissions.
The Emmy award winning television series starring Kiefer Sutherland has been crowned the first carbon neutral television production, according to Fox. The show reduced its season seven emissions by 43% through greener practices.
The GHG Protocol is being used as a foundation for calculating methodologies used in the "24" carbon footprint, and emissions factors are being sourced from both the GHG Protocol and EPA Climate Leaders guidance.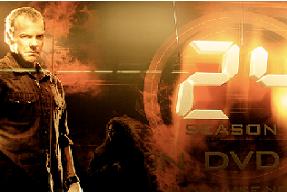 *Kiefer Sutherland as Jack Bauer on "24"*
Throughout the seventh season, emissions associated with the show's production were calculated and offset. The largest source of emissions was fuel usage in transport vehicles, special effects and onsite generators. These emissions were reduced through use of alternative fuels such as bio-diesel and hybrid vehicles. Making the switch to hybrids helped avoid using over 1,300 gallons of gas during the seventh season.
Another popular use of the GHG Protocol Standards was seen recently as the Los Angeles Clippers teamed up with BeGreen, a carbon offset provider, to host a first-of-its-kind Green Night Game at the Staples Center on April 11th. BeGreen's carbon calculators follow the EPA Climate Leaders methodology, which is based on the GHG Protocol.
The Clippers hoped to raise awareness of Earth Day 2009 as they used a portion of the ticket sales from their game against the Portland Trail Blazers to reduce the environmental impact of fans' travel to and from the game.
The Green Night Game also included a number of "green-themed" activities, including announcements about ways to help the environment, and is one of many activities that the L.A. Clippers organization has put into place to reduce their environmental impact.